JLR-LV Sponsors driver for Race
Published: 8/25/21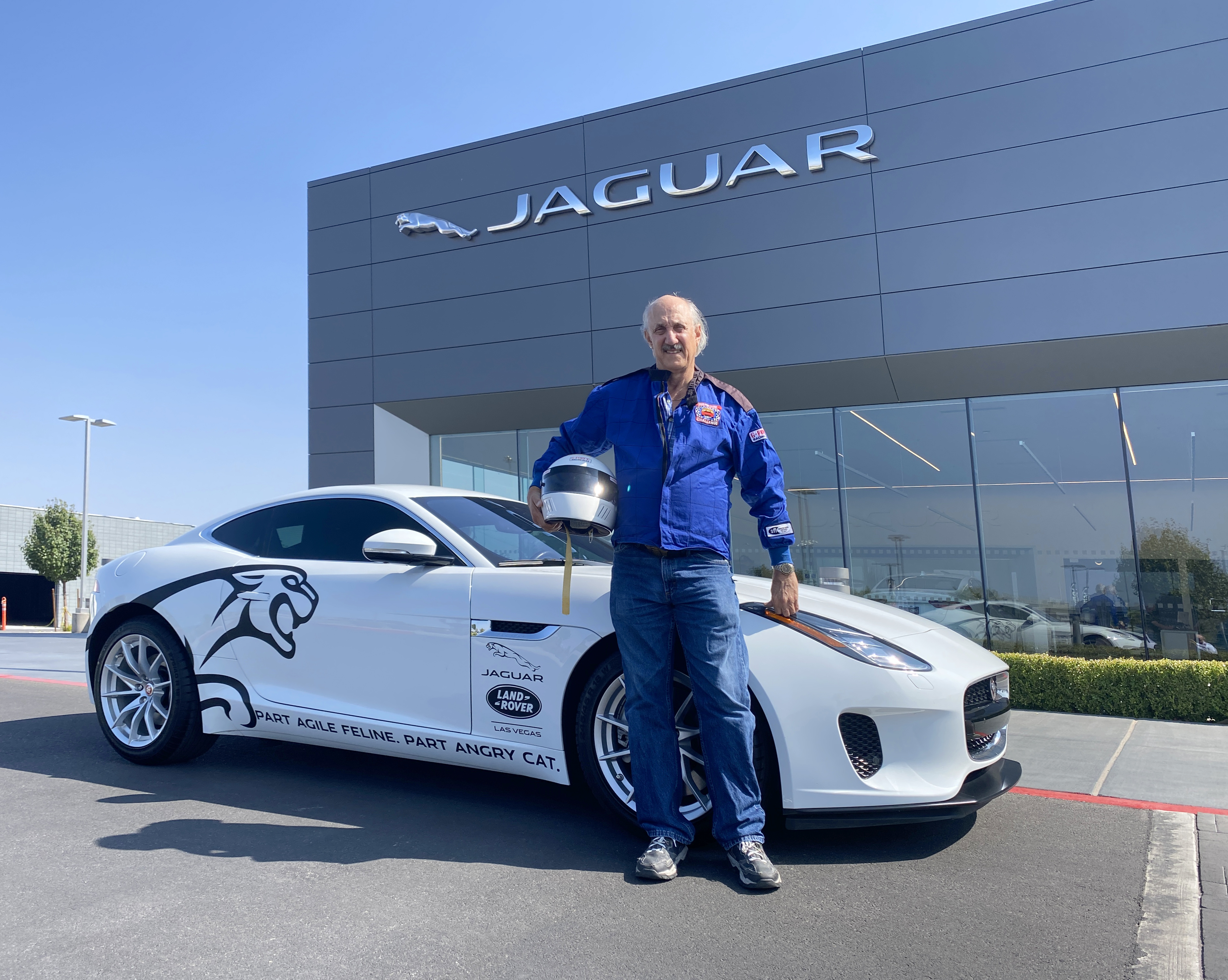 Findlay's Jaguar Land Rover Las Vegas stakes driver in upcoming race
Jaguar Land Rover Las Vegas is proud to sponsor long-time Jaguar enthusiast Fred Messina on the 33rd annual Silver State Classic Challenge (SSCC).
The SSCC is an annual race that starts and ends on a closed Nevada highway 318. The race has been held since 1988 open to all drivers 18 and older in this desolate area of Central Nevada not far from the charming town of Ely. There are a multitude of racing classes from the "Touring Division" for speeds up to 110 MPH through the "Unlimited Division" which allows drivers to go over 180 MPH! Virtually all types of vehicles are allowed
to compete, except two and three-wheelers.
Since 2012, Mr. Messina, a Henderson resident, and the only non-Canadian member of the Canadian Cold Steel Racing team, has competed in the
Touring Division seven times in his 1971 Jaguar E-Type Coupe, wining a trophy in the Most Unique class. It is notable that since 1997, Mr. Messina had owned many vintages of Jaguars from his 1971 E-Type through his current vehicle, a 2020 Jaguar F-Type, which will see the race for the first time on September 16th.
The 90 mile-long race (North to South) will be the 3rd Sunday of September with about 200 other competitor's vehicles (there are no spectators along the route). There is a large after-party at Sam's Town in Las Vegas at the conclusion of the event hat vehicle enthusiasts, friends and families can be can attend.
Jaguar has a rich racing heritage since its inception in 1922 and has competed in many races throughout history from Le Mans in the 1970's and 80's, Formula 1 in the 90's and 2000's and currently participates in the all-electric Formula E. We wish Mr. Messina the best of luck!
Jaguar Land Rover Las Vegas is part of the Findlay Automotive Group, which has served Nevada since 1961, consistently supporting
our local communities. The dealership is located near Rainbow and the 215 at 6425 Roy Horn Way Las Vegas. Contact them at 702.579.0400 or visit www.JLRLV.com
Caption: Fred
Messina Jaguar enthusiast