Findlay Chevrolet hosts Las Vegas Chamber of Commerce Morning Mingle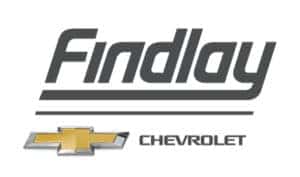 When Findlay Automotive executives drew up the plans for Saturn of Henderson back in 1996 Findlay executives insisted that the plans should include a large community room. The room was for more than dealership use. It was planned that it would be available to various community organizations.
The concept erupted in popularity and since then, the construction of most new Findlay dealerships has included community rooms.
Evidence of the benefit of having a community room was recently on display as the Las Vegas Chamber of Commerce Morning Mingle drew a capacity crowd at Findlay Chevrolet in the southwest valley.
After the mixer was completed, Findlay Chevrolet hosted the Red Cross for a blood drive.
According to dealership marketing manager Mike Chance, the Chevrolet Community room is used often each month.
"In the past month, we have had special events that have included homeowners associations, AARP, driving schools, little league award ceremonies, the businesswomen of Las Vegas and many more.  People call in all of the time wanting to use the room, which is free of charge.
"We usually host groups ranging from 30 to 50 people. It works well for everyone. We have a big-screen television along with a soda fountain, so it's a nice, safe family environment."
Dealership general manager Doug Fleming concurred with Chance adding that the Chamber of Commerce mixer was a great example of how the community room is utilized.
"Today's gathering was an excellent example of how a community room can be highlighted," said Fleming, who has been with Findlay Automotive since 2001. "Since the first community room at Saturn of Henderson, the concept is used throughout Findlay Automotive Group and even includes the Southern Nevada Sports Hall of Fame at Findlay Toyota, where the history of Southern Nevada athletics is showcased every day of the year."
Findlay Automotive Group CFO Tyler Corder said the community room concept has worked very well.
"Community rooms really serve two purposes," he said. "Number one, they provide a service to the community by affording local charities and community organizations with meeting space for a variety of functions.  Secondly, they provide our neighbors with a reason to visit a Findlay dealerships. We hope that visitors come away with a good impression and will think of Findlay first when they are in the market for their next vehicle."
Las Vegas Metro Chamber of Commerce president and CEO Kristin McMillan said the community room was perfect for the chamber's gathering.
"The Metro Chamber was proud to host its Morning Mingle at the Findlay Chevrolet Community Room," she said.  "It provided a convenient and comfortable gathering point for our members to introduce themselves to one another and begin new business relationships. The Community Room proved to be a fitting backdrop for our members as they connected to strengthen our business community."
Situated at 6800 S. Torrey Pines Dr., in the southwest valley, Findlay Chevrolet is part of Findlay Automotive Group founded in 1961 by the late Pete Findlay, whose son, Cliff, now oversees operations of 31 dealerships in Nevada, Utah, Arizona, Oregon and Idaho. More information regarding the dealership can be found by visiting www.findlaychevrolet.com or by calling 702-982-4000.